Everyone is so into the vampire series Twilight and I just couldn't get into it. So I just tried finding books that I could get past the first chapter...

The first series of books is the Immortal Series - its unique as its not about vampires but death, reincarnation, love story, and immortals.
Evermore - Since a horrible accident claimed the lives of her family, sixteen-year-old Ever can see auras, hear people's thoughts, and know a person's life story by touch. Going out of her way to shield herself from human contact to suppress her abilities has branded her as a freak at her new high school—but everything changes when she meets Damen Auguste…
Ever sees Damen and feels an instant recognition. He is gorgeous, exotic and wealthy, and he holds many secrets. Damen is able to make things appear and disappear, he always seems to know what she's thinking—and he's the only one who can silence the noise and the random energy in her head. She doesn't know who he really is—or what he is. Damen equal parts light and darkness, and he belongs to an enchanted new world where no one ever dies.
loosing her family moving in with her aunt and starting over and finding love... great twists, no sex! just the 'tension' of it, teenage whatnots of being in school
Then there's there's the next book Blue Moon - the title comes into play at the end of the book! Same tension through the book, new twists but as an adult I caught on quicker to it, new characters... makes you really want to read the next book!
Eager to learn everything she can about her new abilities as an Immortal, Ever turns to her beloved Damen to show her the way. But just as her powers are increasing, Damen's are waning.
In an attempt to save him, Ever travels to the magical dimension of Summerland, where she learns the secrets of Damen's tortured past; a past which he has always kept hidden from her. But in her quest to cure Damen, Ever discovers an ancient text that details the workings of time. Now Ever must choose between turning back the past and saving her family from the accident that claimed their lives—or staying in the present and saving Damen, who grows sicker every day...
Took me 3 days to get through them, easy read - no large complicated words and I'm tempted to let my 12 yr old read them. Perfect for 15/16 and up.
Series 2!
The House of Night Series
by PC Cast - LOVE this series and eagerly waiting for the next book to come out!! Vampires, love stories, sex scenes (beware!), a little scary imaging, very intriguing and keeps your attention.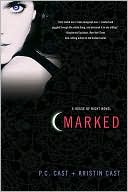 Enter the dark, magical world of The House of Night, a world very much like our own, except here vampyres have always existed. Sixteen-year-old Zoey Redbird has just been Marked as a fledgling vampyre and joins the House of Night, a school where she will train to become an adult vampire. That is, if she makes it through the Change--and not all of those who are Marked do. It sucks to begin a new life, especially away from her friends, and on top of that, Zoey is no average fledgling. She has been chosen as special by the vampyre Goddess Nyx. Zoey discovers she has amazing powers, but along with her powers come bloodlust and an unfortunate ability to Imprint her human ex-boyfriend. To add to her stress, she is not the only fledgling at the House of Night with special powers: When she discovers that the leader of the Dark Daughters, the school's most elite group, is misusing her Goddess-given gifts, Zoey must look deep within herself for the courage to embrace her destiny--with a little help from her new vampyre friends.
Fledgling vampyre Zoey Redbird has managed to settle in at the House of Night. She's come to terms with the vast powers the vampyre goddess, Nyx, has given her, and is getting a handle on being the new Leader of the Dark Daughters. Best of all, Zoey finally feels like she belongs--like she really fits in. She actually has a boyfriend…or two. Then the unthinkable happens: Human teenagers are being killed, and all the evidence points to the House of Night. While danger stalks the humans from Zoey's old life, she begins to realize that the very powers that make her so unique might also threaten those she loves. Then, when she needs her new friends the most, death strikes the House of Night, and Zoey must find the courage to face a betrayal that could break her heart, her soul, and jeopardize the very fabric of her world.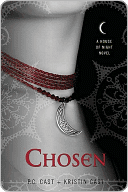 Bloodlust and dark forces are at work at the House of Night, and fledgling vampyre Zoey Redbird's adventures at the school take a mysterious turn. Those who appear to be friends are turning out to be enemies. And, oddly enough, sworn enemies are also turning into friends. So begins the gripping third installment of this "highly addictive series" (Romantic Times), in which Zoey's mettle will be tested like never before. Her best friend, Stevie Rae, is undead and struggling to maintain a grip on her humanity. Zoey doesn't have a clue how to help her, but she does know that anything she and Stevie Rae discover must be kept secret from everyone else at the House of Night, where trust has become a rare commodity. Speaking of rare, Zoey finds herself in the very unexpected and rare position of having three boyfriends. Mix a little bloodlust into the equation and the situation has the potential to spell social disaster. Just when it seems things couldn't get any tougher, vampyres start turning up dead. Really dead. But, as Zoey and her friends find out, things are not always what they seem…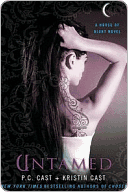 Life sucks when your friends are pissed at you. Just ask Zoey Redbird – she's become an expert on suckiness. In one week she has gone from having three boyfriends to having none, and from having a close group of friends who trusted and supported her, to being an outcast. Speaking of friends, the only two Zoey has left are undead and unMarked. And Neferet has declared war on humans, which Zoey knows in her heart is wrong. But will anyone listen to her? Zoey's adventures at vampyre finishing school take a wild and dangerous turn as loyalties are tested, shocking true intentions come to light, and an ancient evil is awakened in PC and Kristin Cast's spellbinding fourth House of Night novel. (Recommended for readers age 13 and older)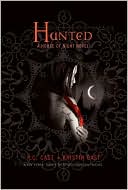 The good news: Zoey's friends have her back again and Stevie Rae and the red fledglings aren't Neferet's secrets any longer. The bad news: Ancient evil with the face of an angel has been let loose – that and various other nasties (whose faces aren't so angelic). Grandma Redbird is in trouble. Heath is in trouble. The House of Night is in trouble. Okay, let's face it – Zoey's whole world is in trouble! But when the trouble comes from a being who appears to be beauty personified, will the world believe it? Especially when only a teenager and a group of misfits are the only ones who really understand the danger he brings. Will Zoey have the strength and wisdom to reveal the truth? Especially when, in the House of Night, the truth is often hard to come by…
Took me a little over a week to finish the series, I couldn't put them down and I had to hide them from my 12 yr old - not for anyone under 18 lol
Series 3 - just started with my daughter - My Sister is a Vampire!
Complete preteen book, daughter loved it and is dying for the next book, I read it and it as ok, fast read in 2 hrs. Cute, her age and no large words for her to be confused.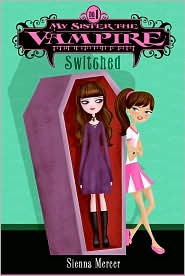 When Olivia Abbott moves to town, she's excited to join the cheerleading team and make new friends. Then she meets Ivy Vega. At first, Ivy, pale and dressed all in black, looks like Olivia's opposite. Then the girls look beyond the glittery pink blush and thick black eyeliner to discover they're identical—identical twins!
Olivia and Ivy are brimming with plans to switch places and pull every twin trick in the book. But Olivia soon discovers that she and Ivy aren't exactly the same. Ivy's a vampire. And she's not the only one in town.
I'll do a couple more reviews soon - ALL Books are going to be randomly drawn and sent out - to enter contest ad your name and email below and which book series you'd like to start reading.
Additional entries - follow me, subscribe to me rss feed or by email - for each entry add a post below!!